Pan-American School is the first IB Continuum School offering the International Baccalaureate (IB) Diploma Programme (DP), Middle Years Programme (MYP), and Primary Years Programme (PYP) in Costa Rica.

Our inclusive, non-selective educational programme provides a balanced, bilingual English-Spanish education, aimed at developing well-rounded, responsible global citizens.

Our broad and rigorous curriculum focuses on skill development, an extensive social and emotional support system, diverse arts, design, and physical education programs, and a unique focus on service and global sustainability.
Welcome from our General Director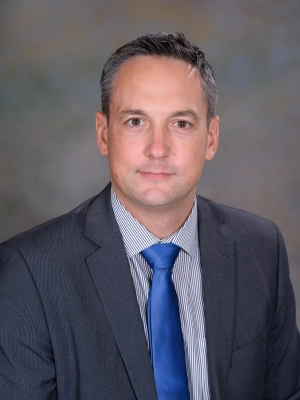 Alan Wrafter
General Director
Dear families,
Welcome to Pan-American School, and thank you for taking the time to visit our website. We are delighted to welcome you in this, our 50th year, as we launch ourselves into our second half-century of offering an education of excellence and inspiring future leaders who will create a better world for all.
Pan-American School is dedicated to creating a diverse and inclusive learning community focused on delivering:
Inspiring, personalized learning for all.
A welcoming, engaged and connected community for all.
A sustainable and balanced future for all.
Nationalities represented
38
International Students
29 %
Student teacher ratio
5:1
Languages taught
English - Spanish
IB DP highest score (2021)
44/45
Years as an IB World School
Colleges Acceptances (Continent/Universities since 2017)
Accredited as an IB World School by the International Baccalaureate Organization, since 2015.
Accredited by the New England Association of Schools and Colleges Commission on International Education (NEASC-CIE) in the United States since 2006.
Only school in Costa Rica to offer the IB Continuum Programme: Primary Years Programme (PYP), Middle Years Programme (MYP) and Diploma Programme (DP).
PAS nurtures the whole child and empowers students to have agency over their learning from age 18 months to graduation.
Students can graduate with three diplomas: IB Diploma Programme, US High School Diploma and the Costa Rica Ministry of Education National Diploma.

Pan-American School is an IB continuum school, focussing on both personal and academic achievement and challenging students to excel in these areas. We believe that learning is an active and lifelong process and that a well-rounded education includes logical reasoning, languages, artistic sensitivity, social awareness, physical and mental health, and critical thinking. Each person's special interests, qualities, and talents are nurtured through real-life learning experiences and diverse educational opportunities. We support our students to develop a social conscience and a commitment to peace, democracy, cultural diversity, and service to humanity.
The Panam
| | |
| --- | --- |
| | The Panam is the student newspaper of Pan-American School. Published twice per semester, The Panam covers news and events from campus and beyond. Students lead the newspaper entirely - reporting, writing, editing and designing each issue - and can earn Creativity, Activity, and Service (CAS) credit for their participation on The Panam team. |
The Hub News
| | |
| --- | --- |
| The Hub News is the monthly newsletter from our Learning Hub and Research Center, Pan-American School's Library. | |
Traditions Oct.31-Nov.04 (Masquerade, Death and Halloween)
For Life and Death are one, even as the river and the sea are one. -Khalil Gibran -
PAS Culture Week
Last October 3-7, the PAS community celebrated the first Annual Cultural Exchange Week.
We promote intercultural understanding and respect, not as an alternative to a sense of cultural and national identity, but as an essential part of life in the 21st century. The IB develops inquiring, knowledgeable and caring young people who help to create a better and more peaceful world through education that builds intercultural understanding and respect. These programmes encourage students across the world to become active, compassionate and lifelong learners who understand that other people, with their differences, can also be right.
AFRO Costa Rican Culture Day
WE CELEBRATE HISTORY - LIVES - TRADITIONS - VALUES OF AFRO-COSTA RICAN PEOPLE!
On Afro-Costa Rican Culture Day, we recognize the efforts of millions of Afro-descendants who enrich Costa Rican culture each day. At PAS, secondary students leaded our young learners through a showroom of Afro-Costa Rican history and culture, others participated in a calypso music and dance workshop and at the end of the day we all enjoyed a traditional comparsa. We were pleased to join the nation-wide celebration of our multicultural, multiethnic democracy.
REDS & BLUES
The Reds and Blues is an annual event created by the school's founder, Mr. James Genis (known as "Mister"). In his philosophy of education, he understood how important games are in a child's development. With this mindset, he created an event in which kids can have a day to play and compete in a healthy way against their peers, to celebrate Costa Rica's Children's day. Traditionally, the day begins with a race around the school and then a series of games are played between the kids, adding points to either the Blue or the Red team. At the end of the day, the team with the most points wins and we celebrate our school and have a day of enjoyment with our friends.
INTERNATIONAL UNIVERSITY FAIR
Last Thursday, September 08, 2022, Pan-American School hosted the International University Fair organized by SRT Fairs.