Pan-American School is the first IB Continuum School offering the International Baccalaureate (IB) Diploma Programme (DP), Middle Years Programme (MYP), and Primary Years Programme (PYP) in Costa Rica.

Our inclusive, non-selective educational programme provides a balanced, bilingual English-Spanish education, aimed at developing well-rounded, responsible global citizens.

Our broad and rigorous curriculum focuses on skill development, an extensive social and emotional support system, diverse arts, design, and physical education programs, and a unique focus on service and global sustainability.
Welcome from our General Director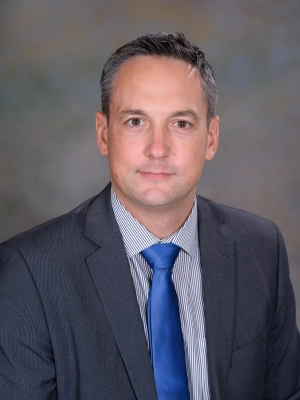 Alan Wrafter
General Director
Dear families,
Welcome to Pan-American School, and thank you for taking the time to visit our website. We are delighted to welcome you in this, our 50th year, as we launch ourselves into our second half-century of offering an education of excellence and inspiring future leaders who will create a better world for all.
Pan-American School is dedicated to creating a diverse and inclusive learning community focused on delivering:
Inspiring, personalized learning for all.
A welcoming, engaged and connected community for all.
A sustainable and balanced future for all.
Nationalities represented
38
International Students
29 %
Student teacher ratio
5:1
Languages taught
English - Spanish
IB DP highest score (2021)
44/45
Years as an IB World School
Colleges Acceptances (Continent/Universities since 2017)
Accredited as an IB World School by the International Baccalaureate Organization, since 2015.
Accredited by the New England Association of Schools and Colleges Commission on International Education (NEASC-CIE) in the United States since 2006.
Only school in Costa Rica to offer the IB Continuum Programme: Primary Years Programme (PYP), Middle Years Programme (MYP) and Diploma Programme (DP).
PAS nurtures the whole child and empowers students to have agency over their learning from age 18 months to graduation.
Students can graduate with three diplomas: IB Diploma Programme, US High School Diploma and the Costa Rica Ministry of Education National Diploma.

Pan-American School is an IB continuum school, focussing on both personal and academic achievement and challenging students to excel in these areas. We believe that learning is an active and lifelong process and that a well-rounded education includes logical reasoning, languages, artistic sensitivity, social awareness, physical and mental health, and critical thinking. Each person's special interests, qualities, and talents are nurtured through real-life learning experiences and diverse educational opportunities. We support our students to develop a social conscience and a commitment to peace, democracy, cultural diversity, and service to humanity.
The Hub News
| | |
| --- | --- |
| The Hub News is the monthly newsletter from our Learning Hub and Research Center, Pan-American School's Library. | |
The Panam
| | |
| --- | --- |
| | The Panam is the student newspaper of Pan-American School. Published twice per semester, The Panam covers news and events from campus and beyond. Students lead the newspaper entirely - reporting, writing, editing and designing each issue - and can earn Creativity, Activity, and Service (CAS) credit for their participation on The Panam team. |
2023 TOK -Theory of Knowledge Exhibition
Theory of knowledge is a Diploma Programme core component, in which the students reflect on the nature of knowledge and how we know what we claim to know.
Check out all the photos of this event here.
PYPx Exhibition 2023
Small steps can lead to global change and a more peaceful world.
Check out all the photos of this event here.
PAS FESTIVAL 2023
Check out all the photos of this event here.
Friday, May 19

PAS Bingo

Monday, May 22

Pajama Day

PAS Festival Launch Event: We will have a whole-school student assembly with special guests, and our updated PAS Mascot reveal party.

Tuesday, May 23

Dress alike day

Wednesday, May 24

Crazy Day

Thursday, May 25

Decades Day

Friday, May 26

Tropical Day

Saturday, May 27

Our Annual PAS Festival community celebration will take place from 0800 to 1300; all members of the PAS community - students, families, extended families, alumni, and staff past and present - are welcome.
BINGO 2023
Check out all the photos of this event here.

Our traditional BINGO is organized by the PASaporte Foundation.
The PAPasaporte for Education Foundation is a non-profit entity. The projects have been achieved thanks to the vote of confidence of the many people who believe in its mission and vision, and the selfless work of the members of the Board of Directors to achieve its objectives.
MISSION: Create opportunities for the comprehensive educational training of children and young people.
VISION: To be a leading entity in providing means for educational opportunities to students.
Values:
* Integrity
* Solidarity
* Service
* Commitment
Scholarship Programs:
* Sports / Academic
* Financial support
Our projects:
IB® International Baccalaureate Scholarship
Currently, the PASaporte Foundation is granting scholarships to 7 students from other educational centers so that they can take the IB program at Pan-American School.
Monthly support for students in Belén
Monthly economic support for the acquisition of supplies, tools, shoes, and umbrellas, as well as bus passes for low-income students from 2017 to the present year.
Amount of financial aid:
The following number of students is currently supported
* Professional Technical College of Belén: 16 students
* Belén Bilingual Experimental High School: 7 students
* Students from the Community of La Ribera de Belén: 9 students
* Santa Ana Professional Technical College: 12 students
* Sports scholarships joint program with Pan-American School: 7 students
We want to continue supporting education!
Do we count on your contribution? How can you support us?
Volunteering.
In-kind donations.
Donations:
¢Cta. 100-01-034-000836-0
$Cta. 100-02-034-600370-5
"We are creators and we can make today the world in which we will live tomorrow" -Robert Collier-
How to contact us?
Phone: 2298-5788
Facebook: Fundación PASaporte para la Educación
AASCA SOCCER PACIFIC DIVISION 2023
Our soccer teams attended the AASCA SOCCER PACIFIC DIVISION 2023 held in Honduras.
OUR GIRLS WON THIRD PLACE!!! ⚽🥉🌟
Most Valuable Player: Genesis Luna
All Stars Award: Ana Lucía Arroyo and Montserrat Eugenín
Most Valuable Player: Fabrizio Costa
All Stars Boys: Esteban Vásquez and Eduardo Gómez
Many thanks to the entire team for showing all our PAS Values ​​with your effort!
CONGRATULATIONS PAN-AMERICAN SCHOOL COMMUNITY!!!
BATTLE OF GENERATIONS
Our traditional Battle of Generations is back in 2023!
The winners were the FAST & FURIOUS ELEVENTH GRADERS!!! 🏁🏎️💨⚠️🔝
Check out all the photos of this event here and the videos on PAS Channel - Youtube